African Cushion with Dots 6108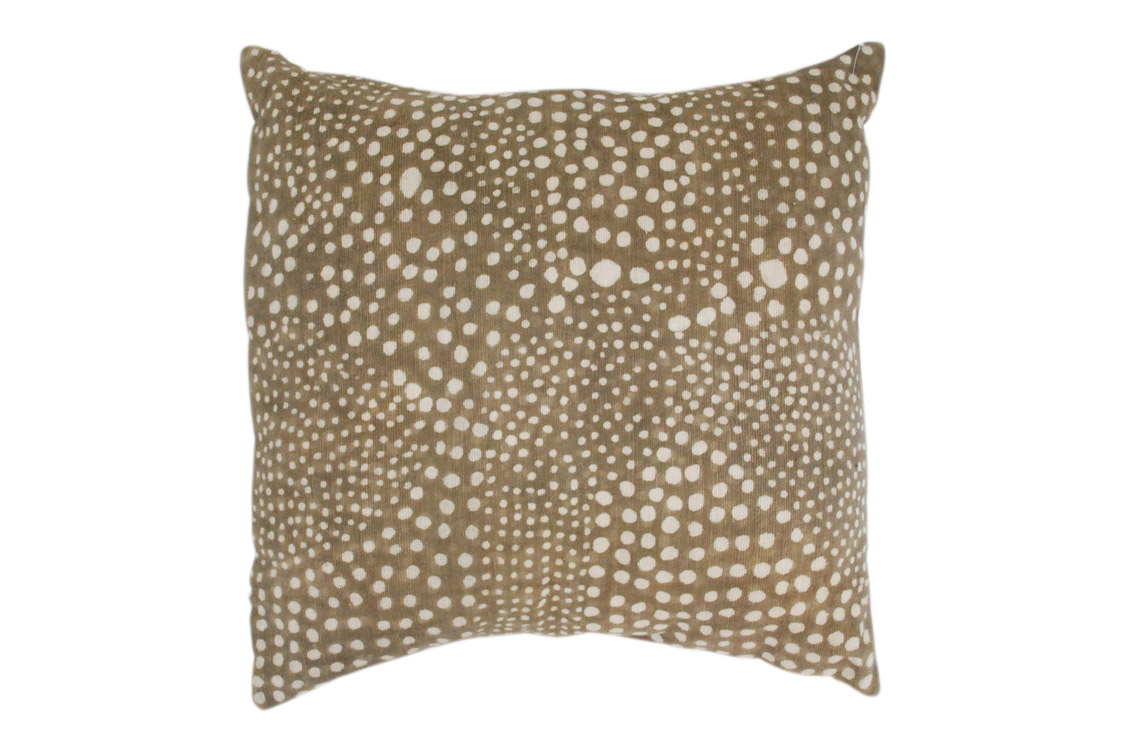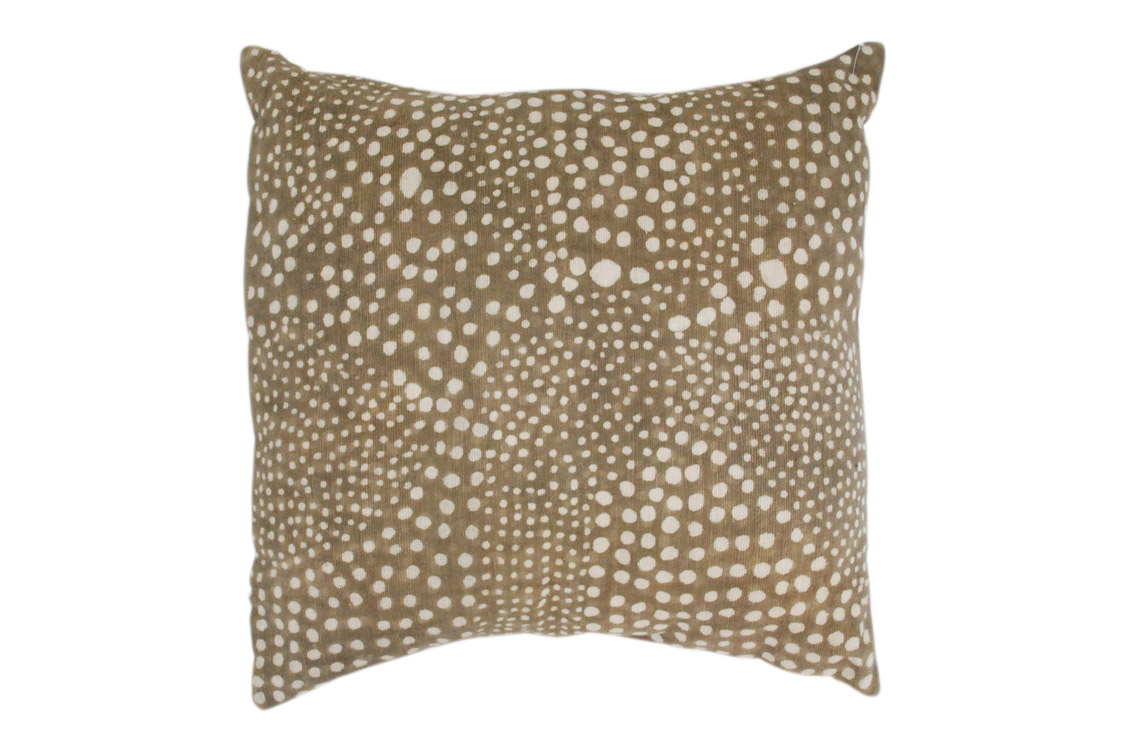 African Cushion with Dots 6108
Dark beige with white dots. Stunning all hand woven and hand dyed cushion. Super chic pattern. A beautiful heavy weft on this cotton. Such tribal chic! Love!!! Light poly-fill insert.
17 x 17 inches I 43 x 43 cm I item #6108
Ships free to the US, Canada and Europe! More information here.
$5 from the purchase of this cushion will benefit Project Soar and help empower Moroccan girls to lead more productive futures.