Vintage Moroccan Sequined Kilim Rug 2805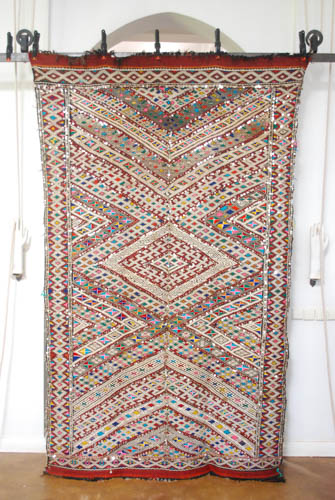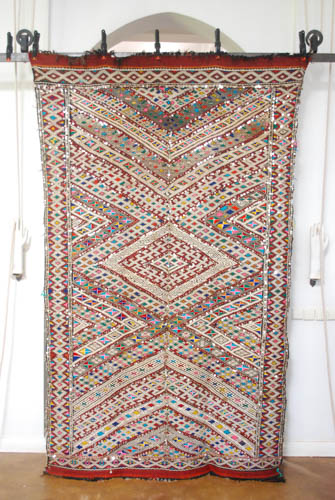 Vintage Moroccan Sequined Kilim Rug 2805
Looking for a Moroccan rug? This pale very beautiful sequined Moroccan kilim might have your name written all over it. So glamorous and stunning, I gasped when I saw it. Would be sublime on the floor or on a wall. I would love to see it in a livingroom or diningroom or foyer, in particular. A real showstopper.
60 x 110 inches | 153 x 280 cm | wool | item #2805
Ships free to the US, Canada and Europe! More information here.
$50 from the purchase of this carpet will benefit Project Soar and help ensure Moroccan girls are not left behind.